Beneficial Pharmacy Products – (702) 697-2105
Pharmacy products are crucial in the lives of so many sufferers of illness and disease. In our store on East Desert Inn Road, in Las Vegas, Nevada, we have a pharmacy that allows us to work with clients suffering from even the harshest of diseases.
Specialty Pharmacy
In the specialty pharmacy we dispense medications for unique patients such as patients with HIV or requiring oncology medication. We also work with medications for patients that have neurological and infectious diseases, such as multiple sclerosis, hepatitis C, and hemophilia. Outpatients love that we take such care with our patient education with regard to their medications.
Compounding Pharmacy
Our compounds patients are all treated as individuals, and the medications are not pre-made from the manufacturer. We make it all from your specific requirements to ensure that you get what you need. Our aim is to offer a compound pharmacy because we enjoy working with a select clientele that uses medications that they actually need.
IVs
The IVs are for patients in a group home, or patients that require IVs or antibiotics regularly. We offer these for patients who are discharged but recommended by doctors to continue using an IV.
About Us
Established in 2004 as Care N. Home Pharmacy and Medical Supplies. After losing the Medical Supplies Business to Medicare Competitive Bidding in 2012, the company resorted to change its business model to only focus on pharmacy, having a totally new focus on caring and securing unique patients with special health care needs.
LifeCare Pharmacy is dedicated to providing high quality service to patients who need an extra level of care. As patient care advocates, we strive to provide affordable solutions to what is otherwise considered high cost treatment needs, through careful Insurance Prior Authorization funding. With coordinated care between all levels of health care management, we ensure that patients receive the quality care they need in a timely manner. At LifeCare Pharmacy, every patient is family and Hope Has No Limits.
LifeCare Specialty Pharmacy is a state of Nevada Based Retail Specialty Pharmacy
LifeCare Specialty Pharmacy offers the following services in Las Vegas Paradise communities:
Focused Specialty Disease Management:
• HIV/AIDS
• MULTIPLE SCLEROSES
• RHEUMATOID ARTHRITIS
• HEPATITIS
• CANCER (ONCOLOGY)
We deliver Intravenous Immune Globulin (IVIG) therapy to patients' homes. Disease management and education with data reporting is incorporated in our specialty pharmacy service program.
HIV-AIDS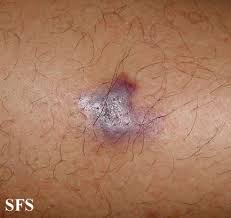 LifeCare Specialty Pharmacy HIV/AIDS programs & services.
• Easy Patients' referral and ordering process
• Financial Assistance
• Patient education on Medication Therapy
• Free home and institutional delivery
Life Care Specialty Pharmacy personals are committed to providing HIV/AIDS treatment with the most minimal financial impact on the patient, patient's relatives, and the payer with the highest level of quality care.
RHEUMATOLOGY /DERMATOLOGY /CROHN'S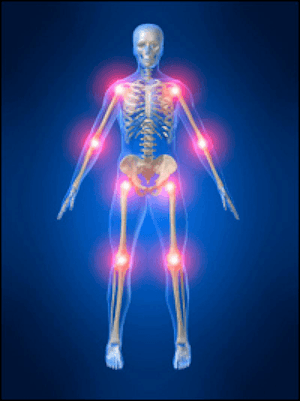 LifeCare Pharmacy, pharmacists, and technicians work diligently to provide clear communications between the patients, physician, health care providers) and advocates. We prove hands on education program that assists us in providing safe and efficient treatment plans. We closely provide our patients with education on the drug dosages, side effects, and work to resolve any insurance problems before they arise. We accept most insurance: HMO, PPO, Medicaid, Medicare, and workers compensation.
HEPATITIS PROGRAMS AND SERVICES
Life Care Special1y Pharmacy team is dedicated to providing Hepatitis "C" therapy with very low financial impact on the patients, patient's family, and payers with optimum quality and care!
IVIG THERAPY
LifeCare Special1y Pharmacy prepares and delivers Intravenous Immune Globulin (IVIG) therapy to patients, residents, or designated faculties. Our clinical pharmacists and technicians coordinate with the physicians to provide the best IVIG therapeutic product to the patients. We constantly communicate with the patients, physicians, and health plan providers through medication management and monitoring program to insure improved treatment outcomes. We are committed to providing excellent pharmacy services to our patients.
Medical Condition Requiring IVIG:
• Allogeneic Bone Marrow Transplant
• Alzheimer's disease
• Autoimmune Mucocutaneous blistering disease
• Chronic Immune Demyelinating Polyneuropathy (CIPP)
• HIV infected children
• HIV-associated thrombocytopenia in Pediatrics & Adults
• Hypogammaglobulinemia
• Idiopathic thrombocytopenia Purpura (ITP)
• Infertility & pregnancy
• Lambert-Estan myasthenic syndrome IVIG therapy
• Kawasaki disease
• Mucous membrane Pemphigoid, Multifocal Motor Neuropathy (MMN)
• Multiple Myeloma
• Multiple Sclerosis (MS)
• Pre & Post Transplant
• Secondary Immunosuppression
• Selective Lupus El)'thematosus (SLE)
• Toxic Shock Syndrome
IVIG MEDICATION
• Gammagard Liquid
• Gammaplex
• Privigen
• Others
MULTIPLE SCLEROSIS (MS)
Multiple Sclerosis is an inflammatory disease of the central nervous system (brain) that leads to degeneration of the nerves in the brain. There is no cure, but treatment delays the progression of the disease.
LifeCare Specialty Pharmacy uses treatment optimization processes to help achieve MS treatment goals. Through our educational programs we help to improve patient compliance and adherence to MS medications. Our special1y pharmacists strive to track drug therapy monitoring by proactively following the patients through their treatment course(s) in order to minimize the lack of response, side effects, and toxicities which are contributing factors to treatment failure. LifeCare Pharmacy is a state of Nevada based specialty pharmacy dedicated to meeting the unique needs of individuals with multiple sclerosis.
Some drugs used in treatment of MS include:
• Ampyra
• Aubagio
• Avonex
• Betaseron
• Capaxone
• Extavia
• Gilenya
• Novantron
• Plegridy
• Rebif
• Tysabri
Contact us now to find out about all the pharmacy products that we have on offer.